Happy Holidays
| | |
| --- | --- |
| Happy Holidays from BeautyInk…….. | |
We wish you and your family the best holiday season's joys and wonder into the New Year.
We wanted to share with you a few of the holiday trends as well as some useful tips to get you through the winter season.
Holiday Glamour Trends
The biggest impact this holiday season is the use of colour in shadows and lots of metallic. Colour is being used in multiples and with intensity, in conjunction to the extreme liner we saw last spring.

EYES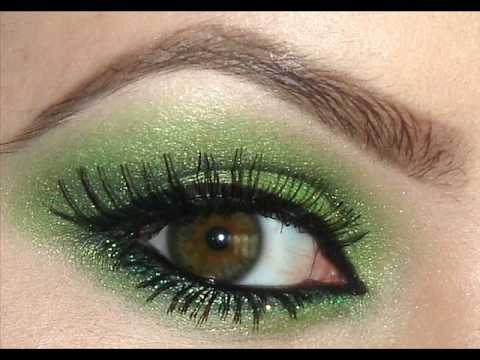 LIPS …are still red, in all shades, dark, bright, muted … you name it…anything red goes!
NAILS… are still muted but green is making the most impact.
Winter Make up Tips
1. Moisturize, moisturize, moisturize….. if you use a favorite regularly or not, now is the season to protect your skin. You can purchase " barrier cream" from London Drugs in the baby section. This fast absorbing silicone cream soaks in fast and will protect against the cold, wind and dehydration the winter months bring while keeping your skin hydrated. You can wear it under your make up or alone and we promise your skin will thank you.
2. Use that lip balm…. if it has an SPF 30 even better! The sun still packs a punch when it does come out and if your on the ski hill it will work well on your cheeks and ears if you forgot that sun block. We recommend ours…. because we know it's the best!
3. Waterproof mascara is a must…. The rain wont be going away any time soon and we need to keep your lashes from smearing down your face. I recommend L'Oreal Voluminous waterproof…. but use the proper remover to get it off. ie oil based. It will also work well as a base to your shadow or liner for a budge proof night out.
4. Get the red out….. Revlon Colourstay is a great silicone base foundation that will stand up to the elements, layer well and neutralize those red noses and cheeks. You can apply it with a brush, sponge or fingers and by building it up ( repeat application on tough spots) you can cover all those winter imperfections that like to rear their ugly heads.
HOLIDAY CHEER
One of the many things we are big on during the holidays and the rest of the year is giving back to the community via different charitable groups. One that is dear to our hearts is
"WE Care". It's an organization that supports the children of the downtown east side that generally would not have the option to have a good Christmas. With our support and the support of many other local business, they provide crafts for the children to make gifts for their families. We share with our contribution of turning a generous man into Santa Clause in four hours with glued on beard, cheek and nose prosthetic and have so for the past four years…… you can check out the clip here http://www.youtube.com/watch?v=4gZXbOX_mL4
If you're feeling the holiday cheers and want to help a needed cause…here's a local charity that can certainly use a hand …...

http://beautynight.org/

Beauty Nights.
They are a small grass roots charity that work on site with needy women and children, providing cloths and hygiene. With the generous support of London Drugs

http://www.londondrugs.com

we were able to provide 1200 toothbrushes that were so desperately needed for the stocking drive. You can be apart of this fabulous night too with donations of… new make up, toiletries, socks or even a dollar!  Every little bit counts and is always appreciated.
Happy Holidays…..and a fabulous New Year!
See you in 2011.
Sincerely,
Shauna Magrath and The BeautyInk Gallery